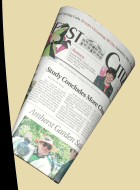 Consider Your Lifestyle When Buying A Home
You've decided to buy a home and you've determined how much you can afford.. The next questions is "Where"? You've hear the saying, "location, location, location" Indeed, the location in which you choose to buy a home will affect the market value of your property. You want to choose a neighborhood where you property will increase in value - not one that will drag the value of your home down.

However, another factor you want to carefully consider is your lifestyle. Proximity to your job, access to recreational and cultural centers and services, the character of your neighborhood and who your neighbors are will greatly affect the way you live.


Does Rush Hour Traffic Stress You Out?

A main consideration for most people when choosing a location is their job. Determine the maximum amount of time you are willing to spend getting to and from work and how you plan to get there.

Commuter communities are generally more reasonably priced but not everyone wants to be a commuter. Determine if you will need to buy a car or a second car as a result of the move. Will you be able to cover the additional cost for gas, parking, insurance and maintenance? Are you near transportation routes? These factors will affect the way you feel when you get to your job and when you arrive back home and how much extra time you will have for your family and leisure activities.


Consider Marital Status and Hobbies

Your marital status will also affect the neighborhood in which you choose to live. If you are single and interested in meeting people, you might want to choose an area with a variety of activities going on such as near a college.

For families, education is important and you should consider the quality of the community's school system. You'll want to look for a school with a good library, small class sizes, computer availability and a low teacher-turnover rate.

Also consider if your children will be able to walk to school or if they will have to take the bus. Will you have time to drive them? Is there a safe area nearby where your children can play? Are there playgrounds, swimming pools or skating rinks in the community? Are there other children of the same age living in the neighborhood?

Also assess the condition of the street paving in the area and ensure there is adequate street lighting. Are there hospitals or clinics nearby? Is there increasing crime in the neighborhood? Study the homes in the surrounding area to see if they are well kept. If you are a young married couple planning to have kids you will need to consider these factors too, including proximity to day care centers and to family and relatives.

If you have kids in elementary school you will also want to check out the secondary schools in the area. Depending on your children's interest, you may also want to inquire about the school's extracurricular activities.

If you are retired or have grown children you may choose to move to a community where there are plenty of restaurants, shops and theaters nearby as well as a library, tennis courts and community center. Perhaps you want more exercise and prefer to have these amenities within walking distance.

If you are searching for peace and quiet you don't want to live too close to the highway, railway tracks, airport gas stations or garages. Other potential deterrents include bars, apartment buildings and industrial parks. Remember...keep in mind resale potential. Being too close to a shopping center has it disadvantages such as noise, traffic and litter. You may not want to move into a neighborhood with lots of children or one that has many cars parked on the street either. Your real estate representative should be able to provide you with information on the various neighborhoods you are considering and about the neighbors as well.

Your hobbies and pastimes should also be taken into account when buying a home. If you are an avid golfer, you won't be happy living two hours from the nearest fairway. If you like sports in general you will want to know if there are parks and gyms in the area. Perhaps you would like to have a seniors center within walking distance.

You might also want to know if the community has active civic groups. How important is it to have a religious facility such as a church nearby? Would you rule out buoying a home near a cemetery? It is important to do a little investigating before moving in.


Layout of the Home Should Reflect Lifestyle

When choosing a home, also consider the functional arrangement of the interior spaces as it should reflect your lifestyle as well. For example if you are handy with tools and like to build things, you may need a house with an extra room in the basement. If you plan to hose a bridge tournament every Friday night you may require a family room. Or, maybe you enjoy curling up by the fireplace with a good book after dinner. If so, is there an area separate from the television watching room to which you can retreat?

If an extra room adds considerably to what you can afford, don't despair. Look for a smaller house and think about how you can arrange the rooms for multiple purposes. Can a large garage or the extra bedroom in the basement double as a shop0? Can you use a bedroom or the dining room as a sewing room? Use your imagination or browse through some home decorating and renovation magazines which offer lots of ideas for small spaces.

If you enjoy outdoor living, you will desire a home with a large yard and one with direct access to your lawn or patio such as through the kitchen, dining room and even the bedroom.

You will also want to inquire about future development plans in your area. A high-rise or new condo unit could go up across the street from you a few months after you've moved in, thus blocking your view as well as affecting the resale value of your home. Ask your real estate representative if the neighboring areas are zoned for residential use only. Are there any major public projects proposed for the area in the future?

Before you begin closing examining neighborhoods or touring potential houses to buy you can do some preliminary research by studying a map of the area in which you are interested in living or asking your real estate representative for advice on locations suitable for you and your lifestyle.


Get the Most out of your Community

Keep in mind that a house costs about the same to build anywhere, but the value of your property depends on that all-important location. Ideally, you want to find a modest, median priced house in a desirable, well maintained neighborhood with public transportation, schools, shopping and recreation nearby.

Homes in growing communities, where improvements such as the widening of roads or the development of a new shopping center are underway will likely increase in value. The ideal community will also offer its residents maximum municipal services including libraries, police and fire protection at a minimal tax cost.

When deciding where you want to live, your job and what you can afford will likely be the determining factors, but you also want to think about your lifestyle and needs because when you buy a home you also buy what the community has to offer. You want to get the most you can out of your community.