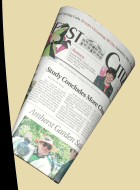 When to Move
If you are being transferred you may have no choice as to when you want to move. However, if you are moving on your own, take some time to consider when to sell your home and when to purchase a new one. It can make a big difference in your pocketbook.

While homes can and do sell all through the year and during the best and worst of economic conditions, there is generally more activity during the milder months and when the economy is strong. If you sell during these times, you are more likely to get top dollar for your house.

To successfully market your home though it is vital that you price it accurately. If you overprice your home, it will likely not sell and your listing will have been on the market for several months. Your Realtor can inform you of current market conditions and provide you a with a market evaluation of your home.

Conversely, you would ideally like to buy your next home in what's called a buyer's market. When the economy is weak and there is high unemployment, low consumer confidence and people are preferring to save rather than spend, there is a buyer's market. There are relatively a lot of homes for sale and fewer people interested in purchasing in a buyer's market and as a result, houses stay on the market longer and prices tend to go down.

If you have school age children they will be another factor in determining when you should move. If your children are in elementary school you may want to enroll them in their new schools as soon as possible, even if it is in the middle of the school year. Once they make new friends and become involved in new activities, they will like their new home. If you have high school children, they may need the good grades to get into college, in which case you may want to wait until they finish the school year. Ask your real estate representative when the best time would be for you to buy and sell your home based on your situation.


Finalizing Details

When you are back at your old home you will need to notify creditors and credit card companies of your new address as well as the post office and magazine companies if you have subscriptions.

You will also need to change your address on your car insurance, life insurance and medical insurance policies. Ask your doctor and dentist to refer you to health care professionals in your new city too, and keep in mind that your children's new school may need records from their old school, as well as birth certificates and immunization records.

You will also need to contact the gas and electric companies and water department to get a refund of deposit and cancel any newspaper deliveries.

Overall, once you know you are moving, begin planning for your new lifestyle. By preparing yourself and your family for the move, the transition to your new home will be a lot less stressful.