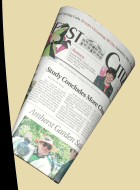 How to Buy Recreational Property
There are many reasons why people buy recreational or rural properties: to escape the crime, pollution and traffic of the City; for retirement purposes or long-term investments; or simply to get back to nature.

There are also many types of out-of-town properties on the market, from cozy cottages nestled in the woods to mountain chalets overlooking the vistas of nature. But, buying recreational or rural property is not the same as buying a house in the city. There are different factors to consider such as dirt-road maintenance and sewage systems for example. One also had to adjust to a new lifestyle.

The key is to keep your eyes and ears open and to ask a lot of questions before making the big move to cottage country.


Affordability, Job Flexibility and Healthier Living

With the cost of homes in the cities skyrocketing in many areas in recent years, a lot of people simply can't afford to live in the city anymore and are flocking to the country and smaller towns for more affordable housing.

Others are "urban refugees" (young families as well as retirees) who want to abandon the rat race and urban life for a more relaxed lifestyle in a country setting.

Job flexibility and the increase in the number of people working from home is also allowing workers to have more than just the weekend away. New technology has allowed employees to telecommute via fax or modem, or the Internet meaning workers don't have to be in the office from 9 to 5, five days a week anymore.

Improved highway access to rural areas has also made owning recreational property more appealing than in the past. There are also those approaching middle age or their retirement years who want and can afford a second home in the county. Some just want a weekend or summer retreat.

Whatever the reason one buys recreational or rural property (for lifestyle change or as an investment), and whether the home functions as a principal residence or as a vacation home, one should always consider the long-term financial rewards.


Investing in Rural Property

Buying property outside the city tends to be a little more risky than buying a home in the city because appreciation in the country depends on developments in the rural area.

Those people who just want a weekend retreat may not care about the land's value, but if you want to buy recreational property as an investment, you should watch for a town that is growing fast and one that is undergoing new developments or building new transportation links. Also look for areas with potential population and employment increases, as well as areas that are chosen simply for lifestyle benefits.

In general, recreation/rural properties in areas closest to the city and the concentration of population (i.e.: less than three or four hours away) are the best investments.

Waterfront property may be the most desirable, but it also tends to be the most expensive. Don't overlook non-waterfront properties, which can offer spectacular views and which tend to be cheaper and more private.

The particular body of water on which a property sits affects the price too, as does the availability and proximity of amenities, such as shopping centers, medical and recreational facilities. The more leisure activities available in the vicinity, the more valuable the property in general.

Many country homes can also generate rental income. Your real estate representative can provide you with current rental rates in the area you are considering. Keep in mind you will also have ongoing maintenance costs and annual expenses. IF you plan to buy a cottage home as a second home, ask your real estate representative about the tax implications in owning a second home too.

How Far Do You Want to Be From the City?

When deciding on where to buy recreational property, consider your lifestyle and needs. Do you want a waterfront fishing retreat or a small log cabin in the woods? A hobby farm or a luxurious three-level chalet in the mountains? Ask a local real estate representative for a market analysis and overview of the area you are considering. Proximity to the city or local village will be an important factor as well. Consider how far you want to be away from schools, hospitals, fire and police protection, shopping centers, clubs and theaters. Will you commute by car, boat or plane? What are the road conditions? Are ferry schedules suitable to your needs? Is there a major airport nearby?

How often do you plan to travel to the city? If it is every weekend, you may not want to be more than a couple of hours away. If it is only twice a year, then a seven or eight hour drive may not be that bad. You should also work out the cost of traveling each month to see if it is financially feasible.

Also inquire about nearby recreational facilities and operating schedules. Will you be bored or are there golf courses, biking and hiking trails, a marina and ski slopes nearby?


Check Out Climate, Environmental Quality

When moving from the city to the country, people usually find that they have to adjust to a new climate. The most desirable areas are usually those with the most temperate climate conditions, and they are also usually the most expensive areas in which to live. Ideally, you want to spend some time in each of the four seasons in the area where you intend to buy rural property.

A longer visit in the area you are considering will also give you a chance to experience potential problems such as poor drainage or foul smells in the area. And what is the noise level during different times of the day? Are you near a log dump or gas generator? How far is the airport? Will planes be flying overhead every half hour? If you're considering a waterfront property see if the buzzing of motorboats and jet skis bothers you for not.

Make sure you are clear on the lot's boundaries and water zones too. Check original survey maps or hire a surveyor to confirm your property's boundaries. Also find out if the township maintain the roads or if they're private. Neighbors are particularly important in rural areas, so find out who they are and how close they are.

You'll also want to inquire about electricity, telephone and communications systems, water and sewage regulations, and septic systems. Find out when the last time the septic tank was pumped out. You may want to hire an inspector to make sure your property's roof, windows, drainage systems, pipes and plumbing systems and electrical services are in good condition. You'll also want to know if pesticides are sprayed in the area which may pose health problems.

If you plan on renovating the cottage, find out if your municipality has any restrictions. Talk to nearby residents, or obtain information from the local governing authority, library or chamber of commerce to learn all you can about the area. Your real estate representative can be a big help in supplying you with information as well.

Overall, thoroughly identify your needs and what you can afford when deciding on the type of recreational property you want and the location. Owing a home, whether it be in the city or country is a major investment and you want to make sure you are happy with your final decision.